Individual & Group Coaching
 Health & Wellness Workshops
to Help You Reach Your Goals
Have you ever gone to bed thinking, "Something needs to change. I can't keep this up."
Or maybe you've woken up and thought, "Today I'll start fresh", but found yourself in the same cycle by that afternoon and wondered what happened?
Perhaps you have even considered leaving your profession and wondered what else you might do?
I get it. If this is you and you're ready to live a more intentional and empowered life, join one of my individual or group health coaching programs.
Often, we take these signs for granted as a function of "normal" aging and a fast-paced lifestyle. We just ignore them, hoping they will go away or fix themselves. But typically, unless we take action to understand and address the underlying or root causes of these issues, they get worse, not better.
(All services are provided virtually via confidential video platform)
Fully Customized Individual 1:1 Coaching
Six Month Total Transformation
Private Meditation Coaching
Private 1:1 coaching for beginner and experienced meditators
Weekly R&R: Relax & Recharge
8X8 Reset: 8 Weeks, 8 Pillars of Wellness
What People are Saying About Anna and Well Within Coaching:
"It was a pleasure having you join us, thank you so much! We know many of our clients (and often ourselves too) struggle with caregiver burnout and the impact it has on our mental wellness. Having you share the importance about self-care was invaluable in helping our clients become more mindful about putting themselves first. We appreciate you giving your time so generously and offering us a wonderful presentation."
"This group was just what I needed. As a full-time clinician with a full caseload as well as a family, I found a lot of support from my peers to make my personal wellness a priority. Participating in a group of professionals in the same field was refreshing."
"Anna was able to devote individual time to each group member regarding their personal issues while making it feel like a group for everyone. I also appreciated the guided meditation at the start of each group. Anna's voice is very soothing and encouraging."
"This is the second time I went through a coaching program with Anna. I plan on continuing with some of her specialty programs. Should the need arise again where I think more coaching would be beneficial, I would, without a doubt, sign up for another cycle."
"Anna has a great way of helping clients find the root of the problem so that deeper healing work can happen. She is also great at meeting the client where they are when introducing and working through solutions as a collaborative process."
"Our team really enjoyed your presentation and you provided great feedback. Your time and expertise were very much appreciated!"
"I'm honestly leaving your workshop feeling better than how I arrived. Thank you!"
"After describing to Anna my years of struggling with IBS and other digestive issues, I am amazed by the improvement not only in my digestive health, but also losing 20 pounds, having greater energy and enjoying eating healthy, wholesome delicious foods."
"The most significant change I have noticed has been the expansion of my idea of wellness. To me, this means living a life where things are balanced, yet still fulfilling - by adding, not taking away."
"The practical tips and handouts are excellent!"
"This program is amazing. It got me to do more in the last six months than in the last six years!
Schedule Your FREE 30-Minute Clarity Call
During this session, we will discuss your health and lifestyle needs and interests to determine how I can best support you in achieving your goals. Learn more about my approach to wellbeing and finally focus on YOU.
Healthy Living Workshops and Lunch & Learns
(Delivered virtually)
In addition to providing individual and group coaching, I lead creative, dynamic workshops on integrative health and wellness topics.
Workshops are customized to your organization or group. A series on related topics or a seasonal theme may also be requested. Participants can expect valuable, accessible and practical information.
Stay in touch for inspiration and practical tips!
Would you like to receive my monthly newsletters where I share healthy living tips with straightforward guidance and wellness resources to enhance your life? Be the first to receive seasonal discounts, and notification of upcoming groups and new programs!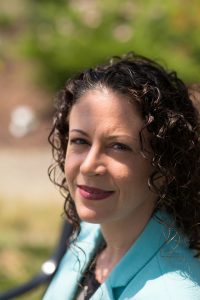 Disclaimer: This page and all materials and information presented herein by Anna Sandbank and Well Within Coaching are intended to be used for informational or educational purposes only and should not be interpreted as medical advice. The content provided on this page is not intended to diagnose, treat, cure, or prevent any medical condition or disease. Please consult with your health care provider before making changes to your diet or exercise routine. Please note: although Anna is a licensed mental health professional, Well Within Coaching does not provide mental health services or assessments.